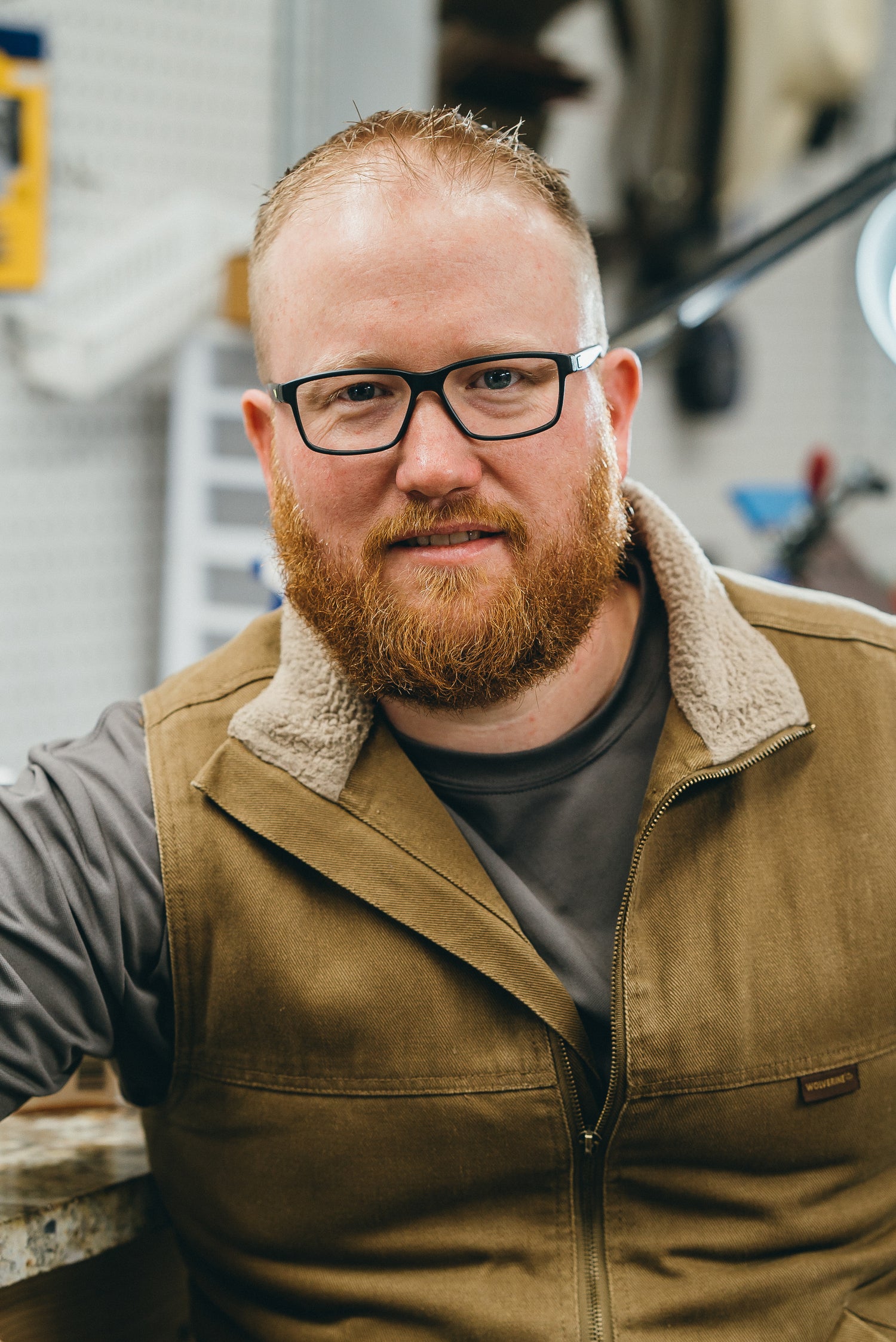 About the Maker
I am Matthew Gaskill, a knife-maker with a passion for crafting high-quality blades. My journey began in early 2015. I inherited some equipment from my grandfather, but initially I was unsure of its purpose. After conducting research, I discovered that it was used for knife-making. Having already acquired most of the necessary equipment, I decided to give it a try and have been dedicated to the craft ever since.
At present, my order books are temporarily closed as I focus on fulfilling my current commitments. However, I invite you to explore my website, where you can find detailed information about my knives, view images of my workshop, and see some works in progress. Additionally, I will occasionally make available select knives for sale on my site.
If you'd like to stay informed about future order availability or be among the first to know about knife sales and auctions, please consider signing up for my newsletter on the bottom of the page.